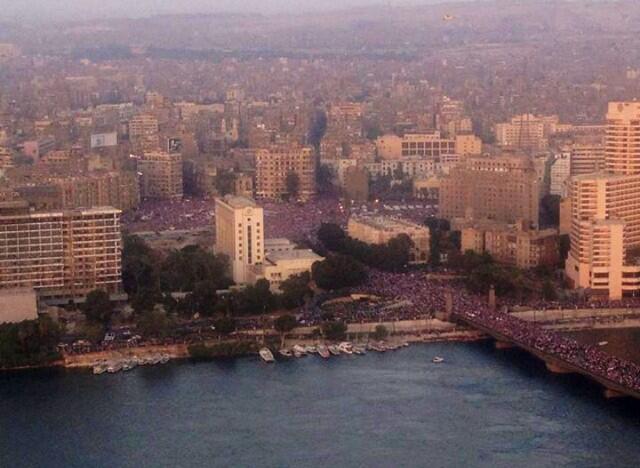 Tahrir from the view of Cairo tower. I've never seen anything like it. The square was full and people were still streaming in.
My Dokki neighborhood is quiet. Today is Sunday, the start of the working day in Egypt. There is barely any activity on the street. Food places and small shops are open.

The big marches are expected to start at 4PM today although people have started to walk to the squares and meeting points for the protests.

This is the map of the rallies today for Cairo.